West Java mulls requiring voters to test for COVID-19 before regional elections - Jakarta Post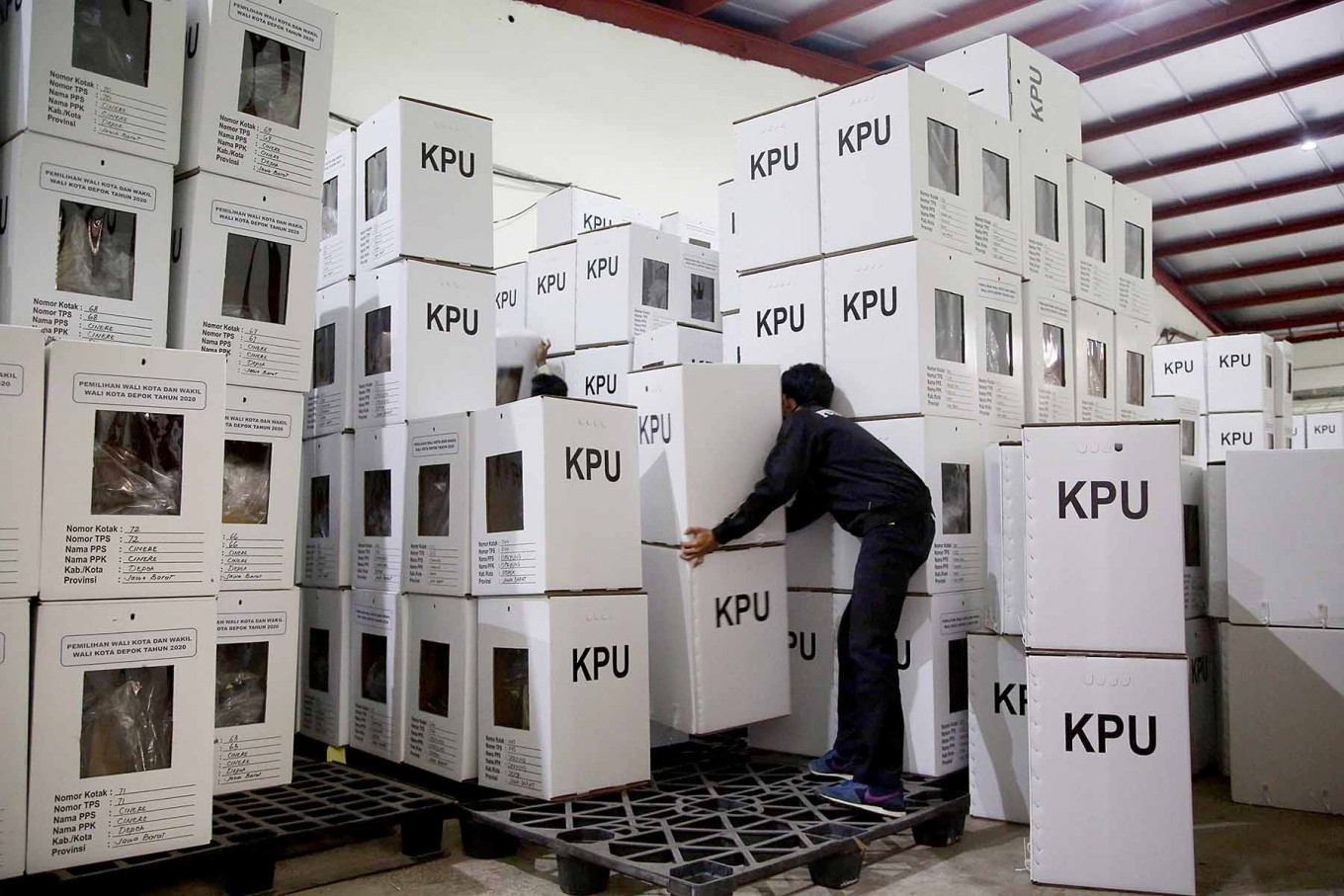 The West Java provincial administration is mulling over the possibility of requiring voters to take a swab test prior to casting their ballots at the polls during the simultaneous regional elections on Dec. 9. 
Eight regional head elections will take place simultaneously in West Java regencies and cities, namely Karawang, Sukabumi, Bandung, Cianjur, Pangandaran, Indramayu, Tasikmalaya and Depok. These areas are currently categorized as red zones, or with a high risk of virus transmission.
West Java Deputy Governor Uu Ruzhanul Ulum said the administration would decide on the swab test requirement next week.
"We have yet to decide as we have to do a proper scientific study and take responsibility for it," Uu said during a weekly meeting with West Java's COVID-19 and economic recovery committee on Monday.
The study will examine whether a rapid test or polymerase chain reaction (PCR) test would be used, and how much one would cost. For now, the administration has assured it would cover the expenses for COVID-19 testing only for local officials stationed at polling stations.
During the meeting, the committee members also discussed the possibility of requiring the test for voters aged 40 and above. Though the West Java administration has yet to decide on the matter, Uu explained that based on his observations, most COVID-19 patients were aged 40 or above.
"The younger generation is more resilient. Hopefully, by next week, we will have already decided if voters must take a test or not."
Read also: West Java governor calls for shorter year-end holiday
Epidemiologists Dicky Budiman greatly appreciated the initiative, saying that the tests should be conducted properly.
He explained that a guideline issued by the United States Center for Disease Control (CDC) suggested that voters bring a statement of their COVID-19-free status three days prior to voting, and then take another test within three or five days after voting.
"After that, they have to undergo self-isolation for seven days, more or less. If they didn't take a test before casting their vote, they have to self-isolate for 14 days even though they had already implemented health protocols."
As for the elections in Indonesia, Dicky advised the government to use the antigen rapid test method so that the results would come out quickly but more accurately compared to the regular test.
"The government should make preparations. The test should be conducted near the voting booth, and voters should take another test at the voting area within three to five days after they cast their vote," Dicky said.
The continuous testing method should also be implemented nearing long weekends at the end of the year.
"The government should make every effort to minimize virus transmission if they want to loosen restrictions. The testing should be coordinated with a database at the testing area." (adi/dpk)
Editor's note: This article is part of a public campaign by the COVID-19 task force to raise people's awareness about the pandemic.
2020-12-01 09:50:00Z
https://www.thejakartapost.com/news/2020/12/01/west-java-mulls-requiring-voters-to-test-for-covid-19-before-regional-elections.html