West Java in search of volunteers to assist COVID-19 mitigation in Depok - The Jakarta Post - Jakarta Post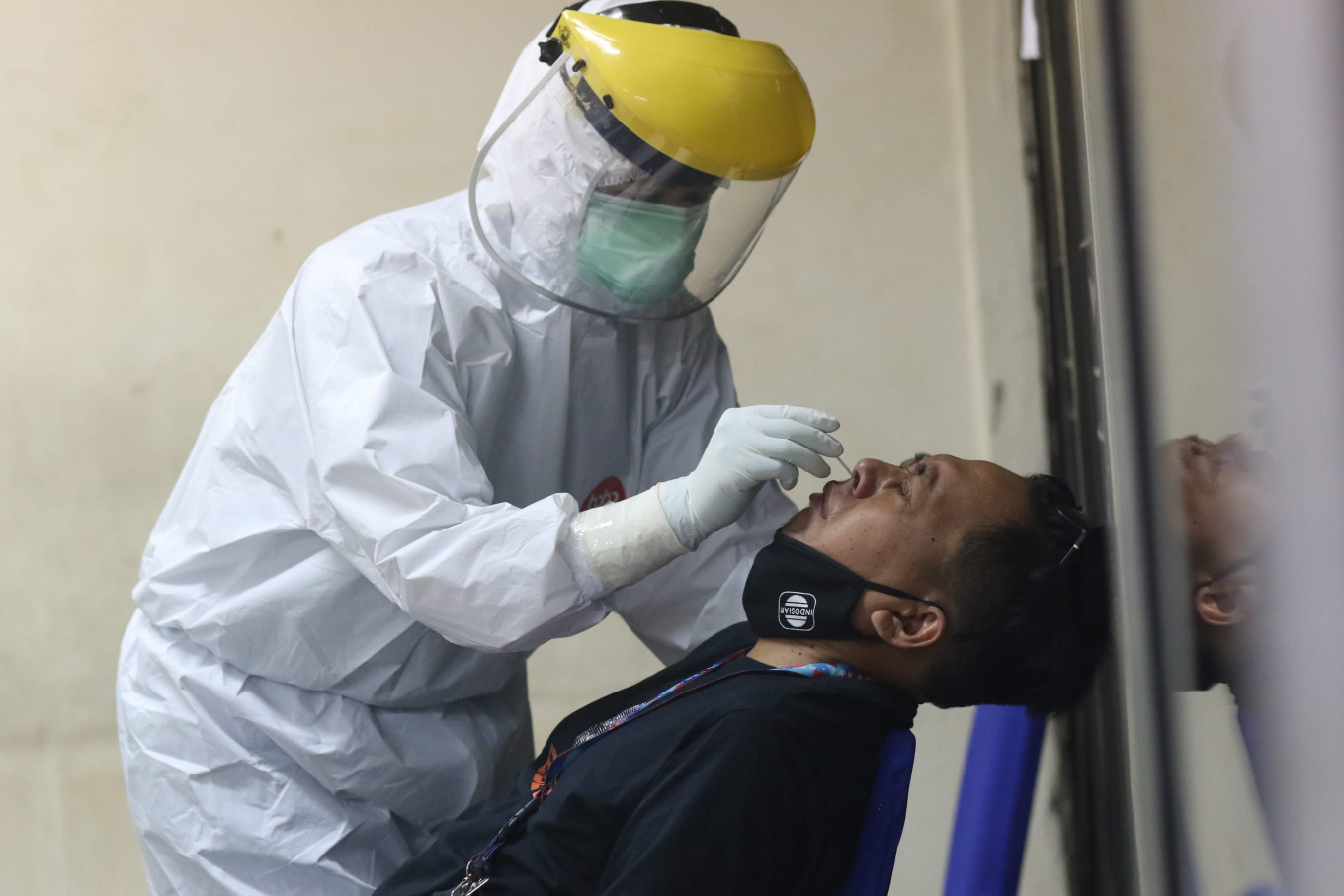 The West Java administration is looking for people with medical backgrounds to serve as volunteers to help mitigate the impacts of COVID-19 in Depok city.
"The health agency and Depok proposed the recruitment to accelerate the handling of COVID-19," West Java Communication and Information Agency head Setiaji said in a written statement Wednesday.
The statement further says recruitment is open until Oct.31.
The medical personnel in need are experienced pharmacists, radiographers, physiotherapists, teleconsultants, doctors, nurses, environmental sanitation personnel, nutritionists, general physicians and laboratory technology personnel.
The recruitment is open to residents of West Java and those residing outside the province. Job descriptions, criteria for the volunteers, briefing method etc. can be accessed through mobile app PILKOBAR or indorelawan.org/p/pikobar.
Setiaji said candidate volunteers needed to fill out a form for screening before being called in for an interview with the West Java Health Agency or Depok Health Agency.
"We hope the government and the public can work hand-in-hand to mitigate the COVID-19 pandemic," he said.
Depok, along with Bogor and Bekasi, account for the majority of new COVID-19 cases in West Java province.
As of Tuesday, Depok recorded a total 5,717 positive COVID-19 cases, meanwhile Bogor city contributed 1,654 cases, Bogor regency 2,243, while Bekasi recorded 5,187 cases and Bekasi regency recorded 3,545.
In total, West Java province recorded 28,087 COVID-19 positive cases as of Tuesday.
West Java Governor Ridwan Kamil said he had proposed prioritizing Depok in the future COVID-19 vaccination program. 
"I have proposed that Depok be among regions to get the first vaccines. But it will still be done gradually, starting from the most vulnerable groups of people," he said Tuesday as quoted by kompas.com.
Presidential Regulation No. 99/2020 on vaccine procurement and vaccination signed on Oct. 5 details priority groups of people to get the vaccination, namely frontline workers, from health workers and contact-tracing medical personnel, to military and law enforcement personnel; religious and community leaders, local authorities at the district, village, community and neighborhood units; teachers at various levels of education; government officials and legislatives council members; members of the Healthcare and Social Security Agency (BPJS Kesehatan) whose fees are paid for by the government and the general public.
According to Coordinating Economic Minister Airlangga Hartarto, the government has secured commitments for the delivery of 271.3 million doses of COVID-19 vaccines from China. Of that number, 30 million doses are expected to be ready by the end of this year. (iwa)
Editor's note: This article is part of a public campaign by the COVID-19 task force to raise people's awareness about the pandemic. 
2020-10-14 08:52:00Z
https://www.thejakartapost.com/news/2020/10/14/west-java-in-search-of-volunteers-to-assist-covid-19-mitigation-in-depok.html