Depok to be first in West Java to receive coronavirus vaccine, governor says - The Jakarta Post - Jakarta Post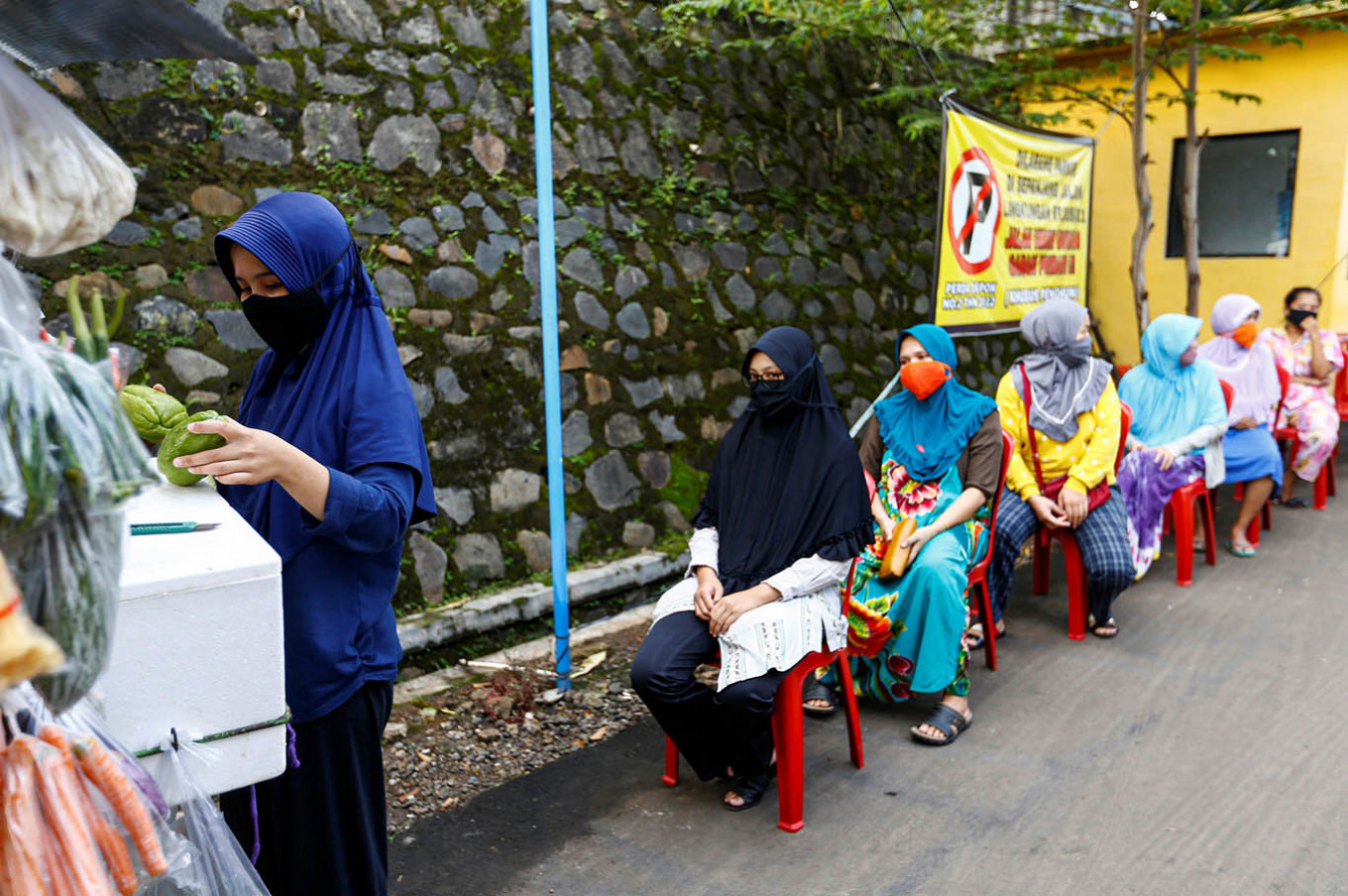 West Java Governor Ridwan Kamil plans to make Depok the first city in the province to receive coronavirus vaccines once the latter become available.
"If the central government accepts my proposal, residents of Depok will be vaccinated next month," Ridwan said on Tuesday as quoted by tempo.co.
"There will be two kinds of vaccine. One will be bought from abroad and will arrive next month. The second one is being produced in the country by Bio Farma, it will be finished around January," he went on to say without specifying the vaccine's country of origin.
Depok is currently seeing the highest daily rate of COVID-19 transmission in West Java province and among other satellite cities near Jakarta. Up until Tuesday, Depok had seen 5,717 confirmed COVID-19 cases and 164 deaths.
The city was therefore considered as a priority to receive the vaccine, Ridwan said.
"The COVID-19 [pandemic] can be ended in two ways. First, sick people can recover by taking medicine. Second, healthy people become immune to the virus by getting vaccinated," Ridwan said.
Earlier this week, Indonesian officials embarked on an official trip to Europe to secure another supply of COVID-19 vaccines.
Indonesia will reportedly procure vaccines from Britain-based pharmaceutical company AstraZeneca in a contract for 100 million doses by the end of this month, Coordinating Economic Minister Airlangga Hartarto said on Sunday
In August, Foreign Minister Retno Marsudi and State-Owned Enterprises Minister Erick Thohir went on a similar work trip to China and the United Arab Emirates, where they secured a supply of a potential COVID-19 vaccine in the ballpark of 300 million doses until the end of next year.
The COVID-19 candidate vaccine produced by state-owned pharmaceutical company PT Bio Farma in partnership with Chinese pharmaceutical company Sinovac Biotech has reached the late-stage trials in Indonesia. (trn)
2020-10-14 09:22:00Z
https://www.thejakartapost.com/news/2020/10/14/depok-to-be-first-in-west-java-to-receive-coronavirus-vaccine-governor-says.html