UAE retailer expands presence, opens fourth hypermarket in Depok - ANTARA English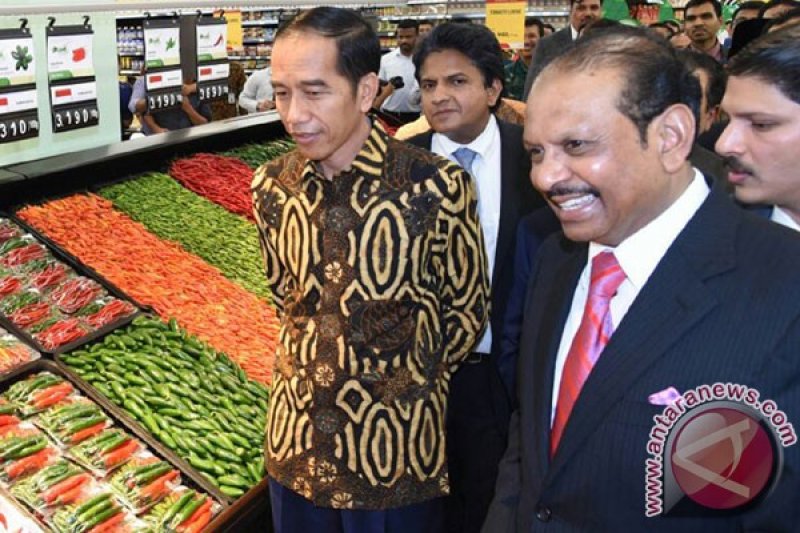 Jakarta (ANTARA) - Continuing with its aggressive expansion in Indonesia, United Arab Emirates-based retailer Lulu Group has officially opened its fourth LuLu Hypermarket at a new shopping centre in Sawangan, Depok, West Java.
The 6,200-sq m hypermarket was inaugurated by Deputy IV for Digital Economy, Manpower, and Micro, Small and Medium Enterprises (MSME) at the Coordinating Ministry for Economic Affairs, Rudy Salahudin.
At the opening, Salahudin lauded the establishment of a new store, saying it would create jobs for local communities, and at the same time, help meet their needs, according to a statement received here on Tuesday.
The newly opened store will house a wide variety of globally sourced products, including food and lifestyle goods such as fresh consumables, grocery essentials, household items, garments, and electronics and appliances. A variety of Indonesian and Middle Eastern cuisines will also be offered in the premises.
Meanwhile, the company has revealed plans to expand further in Indonesia by opening at least 15 new hypermarkets and 20 express markets in the next five years along with a "state-of-the-art logistics center at an investment of 500 million US dollars", despite the challenges created by the COVID-19 pandemic.
In January this year, Lulu Group had signed an agreement with the West Java government to provide employment to the local workforce in its retail outlets. The agreement was inked in the presence of Indonesian President Joko Widodo and Crown Prince of Abu Dhabi, Sheikh Mohamed bin Zayed Al Nahyan, who is also the Deputy Supreme Commander of the UAE Armed Forces.
The company opened its first LuLu Hypermarket in Cakung, East Jakarta in 2016. While inaugurating the store, President Widodo had taken a look at Indonesian farmers' products stocked by it.
The company's second retail outlet is located in Serpong of Tangerang, Banten, while its third store was opened in Sentul, Bogor, West Java in July this year. (INE)
Related news: 15 million MSMEs to get Rp2.4 mln cash aid each
Related news: Economy to not fully recover until 2021 first semester: Indrawati
EDITED BY INE
2020-09-08 14:45:19Z
https://en.antaranews.com/news/156138/uae-retailer-expands-presence-opens-fourth-hypermarket-in-depok