COVID-19 task force backs imposition of curfew in Depok, Bogor - ANTARA English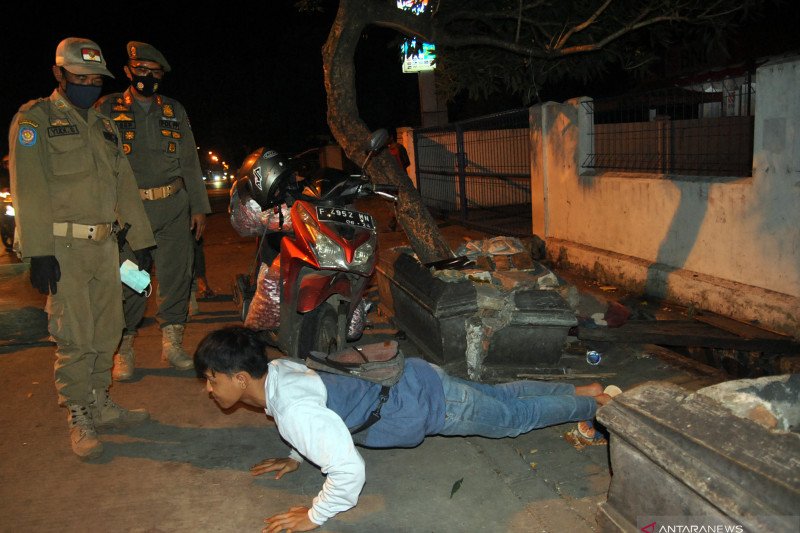 Jakarta (ANTARA) - Indonesia's COVID-19 Task Force has voiced its support for the enforcement of a curfew in the cities of Bogor and Depok, West Java, to restrict public movement at night to contain coronavirus spread.
The coronavirus curfew-related policies that the two city governments have formulated reflect a responsive, preventive measure to contain the spike in new cases, the task force's spokesperson, Wiku Adisasmito, said at an online press conference here on Thursday.
"We appreciate the immediate and responsive steps that the Depok and Bogor city administrations have taken to halt the spread of the COVID-19 pandemic in their respective administrative areas," he remarked.
Jakarta's greater metropolitan areas, including Depok, Tangerang, Bekasi, and Bogor, remain classified as COVID-19 red zones, or high-risk areas.
As of Thursday, Indonesia has added 3,622 new confirmed cases, which have taken the total tally to 184,268. Of the total patients, 132,055 have recovered completely, while 7,750 have succumbed to the deadly virus.
Coronavirus infections initially surfaced in the Chinese city of Wuhan at the end of 2019, while the Indonesian government officially announced the country's first confirmed cases on March 2, 2020.
In the early stages of responding to the COVID-19 outbreak, the Aceh Provincial government had even imposed a two-month curfew.
The Aceh Regional Leadership Communication Forum (Forkopimda) had supported the imposition of the coronavirus curfew from March 29 to May 29, this year.
To tackle the COVID-19 pandemic, which has led to the Indonesian economy contracting 5.32 percent in the second quarter of this year, the Indonesian government is leaving no stone unturned, especially in the development of a vaccine against the virus.
Currently, in addition to the Sinovac COVID-19 vaccine, Indonesian scientists are working on a vaccine named after the country's national flag, Merah Putih (Red and White).
Finding a COVID-19 vaccine by early 2021 may help Indonesia's economy to recover at the latest by mid-2021, according to Iman Sugema, a senior economist with the Institute for Development of Economics and Finance (Indef).
"Economic recovery really relies on how immediate the discovery of the COVID-19 vaccine is. If it can be reached on time, Indonesia's economy will rebound in mid-2021," Sugema predicted. (INE)
 
Related news: Jakarta to impose curfew on students
Related news: Depok's COVID-19 recovery rate reaches 67.06 percent
EDITED BY INE
2020-09-03 14:27:53Z
https://en.antaranews.com/news/155766/covid-19-task-force-backs-imposition-of-curfew-in-depok-bogor