Restriction relaxation leads to increase in Depok household clusters - The Jakarta Post - Jakarta Post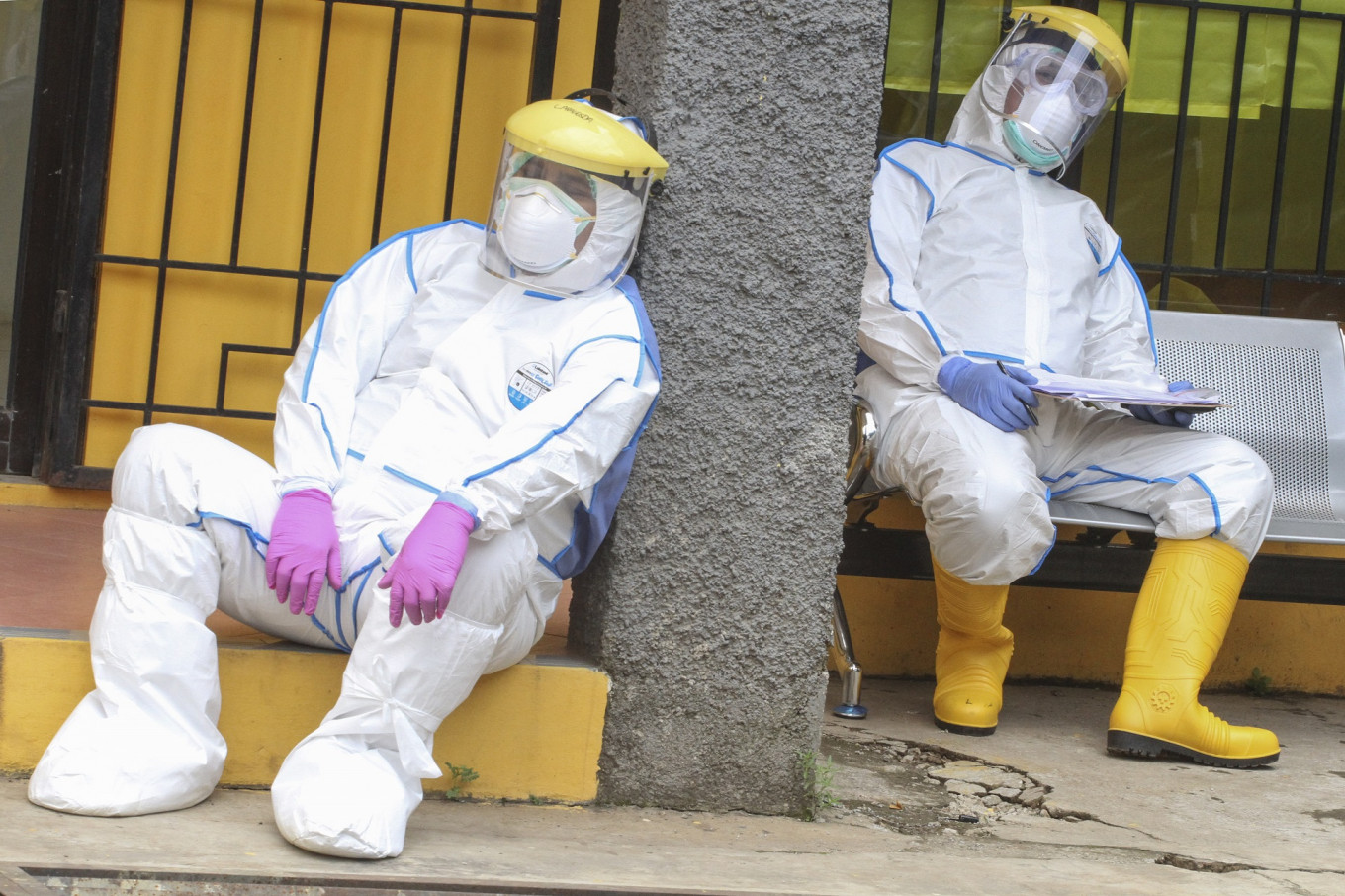 Depok city in West Java has seen an increase in COVID-19 household clusters as the city continues to ease restrictions, Depok Health Agency head Novarita said.
"We've started to see patterns, three or four people testing positive for COVID-19 [in a certain area] and it turns out they are a family living in one household," Novarita said on Wednesday as reported by kompas.com.
Novarita said the agency had coordinated with the Jakarta administration, as 60 percent of Depok residents commuted daily to Jakarta, the epicenter of the COVID-19 outbreak in the country, for work.
"Jakarta has been conducting massive COVID-19 testing, much larger compared to other cities. A lot of times, we manage to find a household cluster after a Depok resident tests positive in Jakarta. We track their close contacts and find their family members have been infected as well," she said.
Novarita said the agency relied on people's awareness to curb the spread of COVID-19 in Depok as the city administration could not "prevent people from working".
She also urged commuters to take a shower upon arriving home.
Read also: 'Don't rush into new normal', Jokowi tells local leaders amid rising COVID-19 cases
"After arriving home from work, you should immediately change your clothes and take a shower. Don't sit around and chit chat with your family right away," she said.
As of Wednesday, Depok had recorded 1,488 confirmed cases of COVID-19, the highest in West Java.
Pandu Riono, an epidemiologist from the University of Indonesia (UI) in Depok, said the government needed to integrate COVID-19 mitigation in Greater Jakarta.
"The mobility of residents in Greater Jakarta is very high, even though Jakarta and its satellite cities have different administrations and provinces, they should be considered one region to curb the spread of COVID-19," Pandu said on Tuesday.
If Jakarta's satellite cities carried out active case findings and massive testing like the capital city, Pandu said there might be a spike in COVID-19 cases in those areas. (nal)
2020-08-14 06:10:00Z
https://www.thejakartapost.com/news/2020/08/14/restriction-relaxation-leads-to-increase-in-depok-household-clusters.html