Illiterate woman in Depok defrauded, sells house for Rp 300,000 - The Jakarta Post - Jakarta Post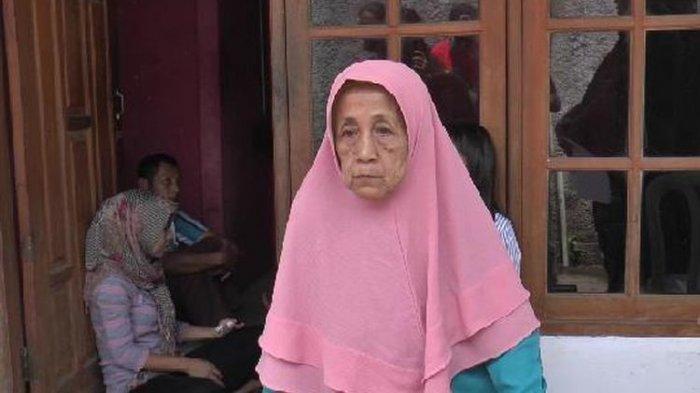 It never crossed Arpah's mind that at the age of 63-year-old she would have to fight for her rights in court. The Depok, West Java, resident did not realize that she sold a plot of land, along with her house, for only Rp 300,000 (US$21).
Due to her illiteracy, she was manipulated into signing documents that transferred the ownership of her property to other people. The alleged culprit was a stepchild of her very own neighbor.
"Until the end of my life, I will not let this go. I want everything returned to what it used to be," she said on Wednesday as quoted by tribunnews.com.
The incident dates back to 2015.
Back then, Arpah was the owner of a 299-square-meter plot of land on Jl. Ridwan Rais in Beji district. She sold 196 sq.m of her land to her neighbor, leaving only 103 sq.m for herself.
Not long after the transaction was completed, the neighbor's step-child, identified as AKJ, 26, reportedly came over to Arpah and asked her to come with him to a public notary in Bogor, also in West Java.
Because she can neither read nor write, Arpah followed everything AKJ told her to do, including signing some documents.
"Yes, he came to my house and asked me to come along with him to a public notary. When I was there, they asked me to put my sign on some documents. I didn't understand; I can't read," she said.
"I didn't know what that was for. I thought it was some other documents to complete the transaction of the 196 sq.m plot of land I just sold," she added.
Shortly after Arpah signed the document, AKJ allegedly gave her Rp 300,000 and asked her to go home.
Later she discovered that the document was apparently an ownership certificate over the remaining 103 sq.m of land – she had accidentally "sold" her land and house for Rp 300,000. She came to realize this when someone from a bank asked her to leave her house because it is no longer hers.
Since then, Arpah was left without a roof over her head. She had no choice but to seek refuge with her children or her other relatives.
With the help of her lawyer, Agung, Arpah brought the dispute to the Depok District Court in 2018 with the hope that she could get her land and house back.
The court, however, ruled in favor of Arpah's neighbor because he had legitimate proof that the land ownership has been handed over to him.
"We're still working on other efforts; now we're making a report to the Depok Police for alleged fraud against AKJ," Agung said as reported by tempo.co earlier this week.
"We have no idea about AKJ's whereabouts," he added, noting that he has provided as proof a letter from AKJ from a few years back stating his promise to compensate Arpah for her loss.
Depok Police spokesperson Adj. Comr. Firdaus confirmed the report, saying that the police have started investigating the case.
"Yes, we have questioned seven witnesses to probe the case; we're also investigating the public notary," he said, kompas.com reports on Thursday. (vla)
2019-10-18 07:13:00Z
https://www.thejakartapost.com/news/2019/10/18/illiterate-woman-in-depok-defrauded-sells-house-for-rp-300000.html