Choked by our own neglect - The Jakarta Post - Jakarta Post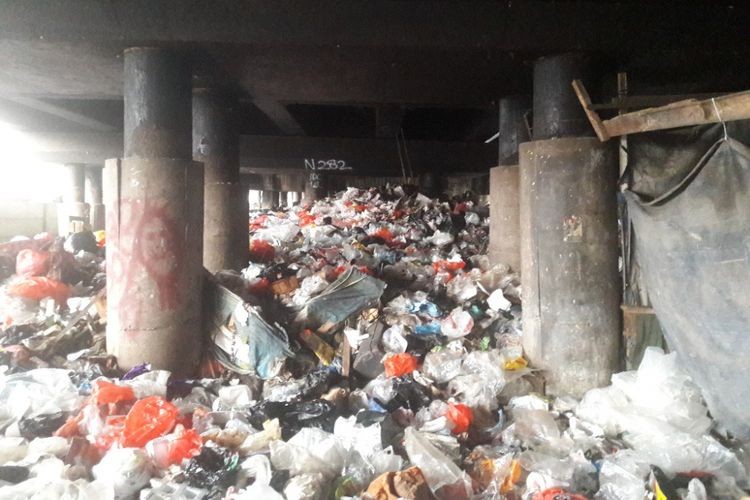 The subject of haze from the rampant burning of trash across Greater Jakarta has been notable for its absence from the recent conversations about air pollution in the region.
The smoke from burning trash chokes millions daily, especially in the morning and afternoon, with virtually no one doing anything about it. Even residents themselves do not realize that the activity is punishable under several laws and regulations.
In Jakarta, for example, the action is prohibited under two national laws on waste management and on environmental protection, as well as two bylaws. The 2009 law says burning trash can land the perpetrator in jail for up to a year or a maximum Rp 1 billion (US$70,937) fine. In South Tangerang and Tangerang in Banten, as well as Bogor, Depok and Bekasi in West Java, respective bylaws stipulate three months in jail as punishment or a fine up to Rp 50 million.
Yet a lack of court cases or convictions for trash burning is evidence that both central and local governments have turned a blind eye to the practice, despite the real threat to our health and the environment.
In late August, reports surfaced of an infant suffering from a respiratory infection, blamed on haze from trash burning in Sindang Jaya district, Tangerang regency.
The family of the 1-month-old baby lived some 150 meters from a plot of land where people burned hazardous waste. Some residents said the practice had been going on for years; some even said burning trash was their source of income.
"People salvage the good quality plastic [waste], then burn the rest," a resident said.
The Jakarta Environment Agency's head of sanitation management, Ahmad Hariadi, claimed the agency imposed firm penalties to create a deterrence against trash burning and littering.
However, he said officials more often caught illegal dumpers than people burning trash.
One reason people burn their trash is that there is no reliable waste collection service in place. However, the ultimate reason is: Why not? They think it is better to burn their garbage rather than having it pile up like a mountain. People think it is okay and even a good thing to do because no one tells them otherwise.
Years of government inaction only show authorities intentionally turning a blind eye because trash burning is deemed a solution for reducing waste in the metropolis.
Greater Jakarta's dumpsites, like Bantargebang for Jakarta, Cipayung for Depok, Cipeucang for South Tangerang, Jatiwaringin for Tangerang regency, Sumur Batu for Bekasi municipality and Burangkeng for Bekasi regency, are all reportedly overloaded.
The cities' trash problem is, of course, the responsibility of each of us. We, the residents, have to reduce our waste, while the administrations and the central government should be serious in law enforcement. Jakarta should deploy the famous orange troops not to pick up ignorant people's litter but to catch litterbugs and trash burners. Other cities should deploy public order personnel to crack down on trash burning.
If we don't do anything about our own trash and don't take responsibility for our own mess, we should indeed expect to be choked by our own neglect. 
2019-09-06 23:54:00Z
https://www.thejakartapost.com/academia/2019/09/07/choked-by-our-own-neglect.html