Depok's pollution level 'safe': City agency refutes data of 'unhealthy' air - The Jakarta Post - Jakarta Post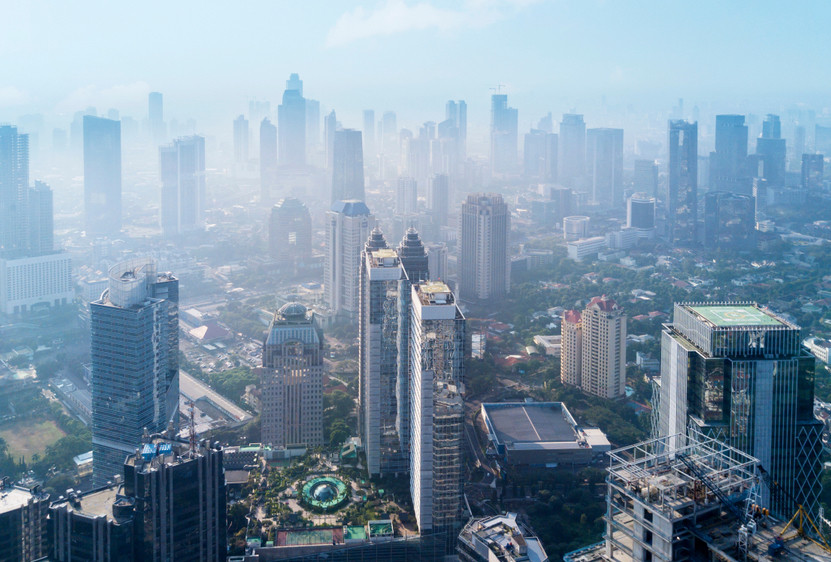 The level of air pollution in Depok, West Java, has alarmed a group of regular pedestrians, who referred to data from an air quality monitoring service showing that the city in the Greater Jakarta area suffered from unhealthy air.
The city administration, however, begged to differ as the Depok Environment agency presented different data to argue that the air could still be categorized as "safe".
According to the Pedestrian Coalition (KPK) on their official Instagram account, @koalisipejalankaki, the air quality in Depok reached "unhealthy" level on the evening of July 16 as measured by the Air Quality Index (AQI) .
The data, which was posted by the coalition on July 17, showed that the level of PM2.5 (fine particulate matter believed to be hazardous to human health) in Depok reached a United States AQI rating of 170. Residents of Depok were recommended to avoid outdoor activities or otherwise to wear masks when outside.
In response to the findings, the Depok Environment Agency presented different data and questioned the accuracy of the data posted by the pedestrian coalition.
The head of the agency's environment control, pollution and arrangement division, Bambang Supoyo, cited the air pollution standard index (ISPU) and said Depok was at the level of 11, which was still categorized as "safe".
"Level 11 of ISPU is categorized safe. [The air quality] doesn't affect the health of humans and animals," Bambang said as quoted by kompas.com on Sunday. 
Meanwhile, the agency's environment arrangement subdivision head, Diah Pusporini, also questioned the validity of the air pollution data referred to by the pedestrian coalition as posted on the latter's social media account.
"The [monitoring] tool is located indoors," Diah said, "How does [the tool] work? How valid is the data? We're not sure."
Diah explained that air pollution in Depok had been mainly caused by pollutants emitted from vehicles and industries.
She said the agency measured the level of pollutants from industries and officials frequently evaluated and reprimanded the polluters.
"But the case is different with vehicles. We can't predict [the level] of pollution they cause because more people have been purchasing vehicles," Diah added. (vla/afr) 
2019-07-22 08:10:00Z
https://www.thejakartapost.com/news/2019/07/22/depoks-pollution-level-safe-city-agency-refutes-data-of-unhealthy-air.html